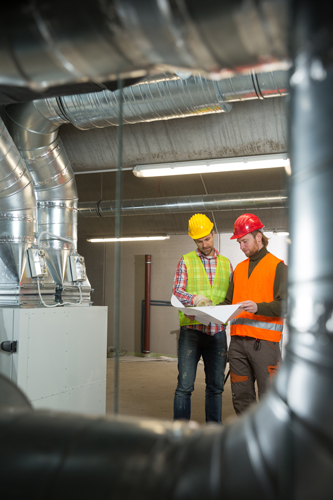 STATIONARY ENGINEER
Stationary engineers operate and maintain boilers, fans, pumps, air compressors, electric motors, engines, turbines, generators, refrigeration and HVAC systems, diesel engines, and heating systems in commercial and industrial buildings. They monitor boiler water levels and burners, temperatures and pressures, heating, cooling and ventilation systems. Stationary engineers also perform work as custodial engineers and as wastewater and water treatment engineers.
SELECT AN APPRENTICESHIP LOCATION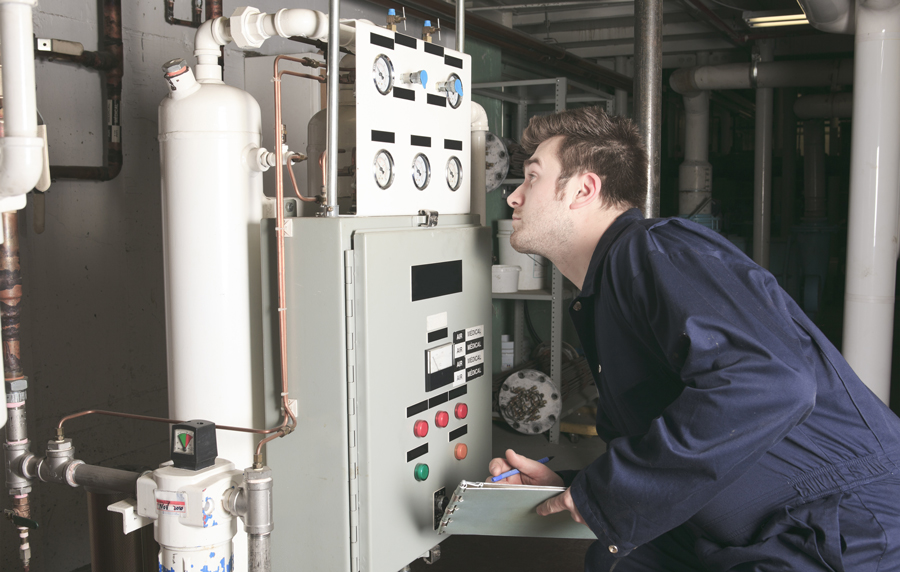 Step 1: Verify Eligibility

Required Qualifications

18 years of age
High School diploma/GED
Physically able
Step 2: Apply
Apply
Contact local Training Coordinator to obtain list of approved employers
Once employed, complete interview with Apprenticeship Committee
Submit Application for Apprenticeship
Provide transcripts, DD-214
Begin apprenticeship
Step 3: Start with local 286
8,000 hours / 4 years on-the-job training
Minimum of 144 hours of education each year through local union office and community colleges.
Wages
Start at 60% of current journeyperson's rate.
Prior experience may qualify apprentice to start above 60% of current journeyperson's rate.
Gain 5% pay increase after every 1,000 hours of on-the-job training (approx. 6 months) plus required schooling.
Full 100% journeyperson's pay after completing the program.
Starting Hourly Base Rate:
Varies based on employer + Benefits + Optional Housing Allowance
Housing allowance can be found using the GI Bill® Comparison Tool
SEARCH
SCHOOL NAME

: WESTERN WASHINGTON STATIONARY ENGINEERS TRAINING TRUST
Calculate Starting Pay With GI Bill ®
Estimated Wage Calculator
All calculations based on a 160 hours/month work schedule.
*Contact union local for updated wage information.
GI Bill Usage Breakdown:

100% – 1-6 months
80% – 6-12 months
60% – 12-18 months
40% – 18-24 months
20% – 24-30 months
*Usage Optional
Eligible veterans in an approved Apprenticeship Program can use their GI Bill® benefit and receive a tax-free stipend on a monthly basis. The Post 9/11 GI Bill® stipend is the equivalent of the Monthly Housing Allowance (MHA) of an E-5 with dependents (based on the zip code of the training facility) which is paid addition to normal wages. Refer to the chart below to understand how Post 9/11 GI Bill® benefits are paid, or consult the VA website www.benefits.va.gov/gibill (Link) to see how other VA chapters are paid for Apprenticeship Training.