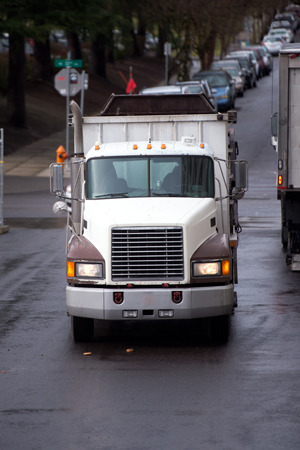 CONSTRUCTION TRUCK DRIVER
Construction truck drivers deliver sand, gravel, crushed rock, concrete, and other materials to construction sites.  They also haul dirt and other excavated materials away from construction sites.  They drive dump trucks and trailers of all sizes and types including truck and pup, side dump, belly dump, water truck, and sweeper truck.  Apprentices will obtain a class A commercial driver's license and must learn to perform complex backing skills.
SELECT AN APPRENTICESHIP LOCATION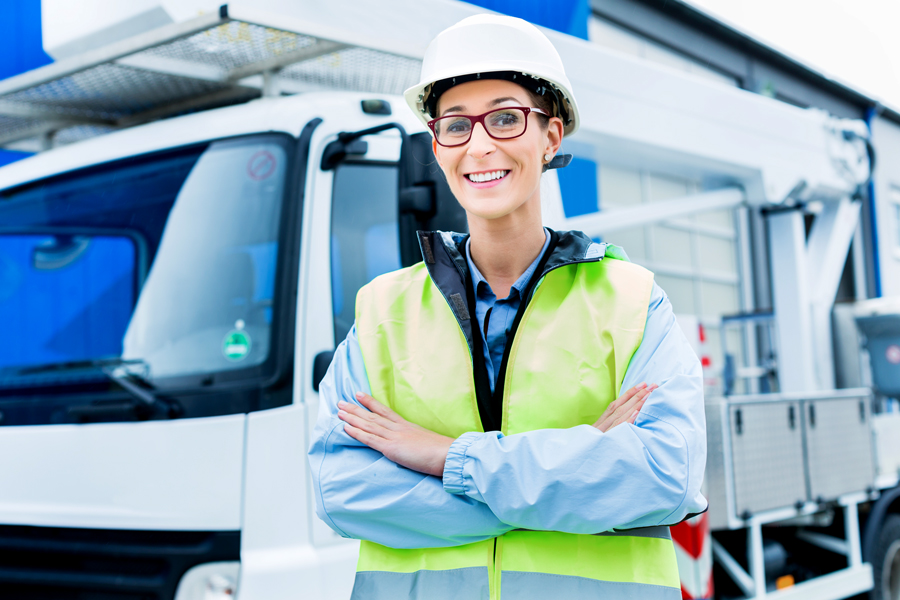 Step 1: Verify Eligibility

Required Qualifications

21 years of age
Physical ability determined by DOT Physical
Proficient in English
Current, valid driver's license

Pass drug screening test
Step 2: Apply
Apply
Request application online or by contacting Teamsters Training Facility
Provide copy of DD-214, driver's license, DMV report
Attend Orientation and Interview typically conducted in January
* Veterans can apply through Helmets to Hardhats for fast-track to apprenticeship.
Applicant Pool
Placed in pool of eligible applicants
Ranked based on Orientation Day score, interview, and veteran's preference
Placed on available-for-training list
Complete six-week Commercial Driver License (CDL) course
Step 3: Start with Teamster Joint Council No. 28

3,000 hours / 2 years on-the-job training
• Minimum of 144 hours of education each year through local Training Facility
Wages
Start at 70% of current journeyperson's rate.
Gain 10% pay increase after every 1,000 hours of on-the-job training (approx. 6 months) plus required schooling.
Full 100% journeyperson's pay after completing the program.
Estimated Starting Hourly Base Rate:

* Hourly rate will vary based on location and equipment operated *
S.W. Washington $19.96 + Benefits + Optional Housing Allowance
W. Washington $21.34 + Benefits + Optional Housing Allowance
E. Washington $18.80 + Benefits + Optional Housing Allowance
SEARCH
SCHOOL NAME

: WASHINGTON CONSTRUCTION TEAMSTERS
Calculate Starting Pay With GI Bill ®
Estimated Wage Calculator
All calculations based on a 160 hours/month work schedule.
*Contact union local for updated wage information.
GI Bill Usage Breakdown:

100% – 1-6 months
80% – 6-12 months
60% – 12-18 months
40% – 18-24 months
20% – 24-30 months
*Usage Optional
Eligible veterans in an approved Apprenticeship Program can use their GI Bill® benefit and receive a tax-free stipend on a monthly basis. The Post 9/11 GI Bill® stipend is the equivalent of the Monthly Housing Allowance (MHA) of an E-5 with dependents (based on the zip code of the training facility) which is paid addition to normal wages. Refer to the chart below to understand how Post 9/11 GI Bill® benefits are paid, or consult the VA website www.benefits.va.gov/gibill (Link) to see how other VA chapters are paid for Apprenticeship Training.