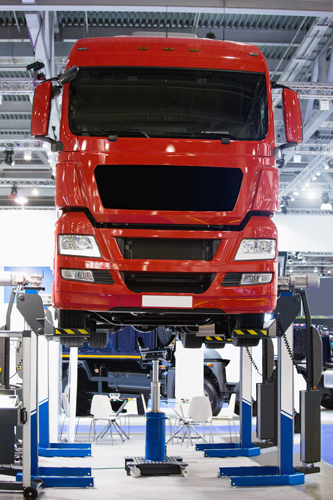 Truck Mechanic
Truck Mechanics inspect, repair, and overhaul trucks as well as maintain and repair various types of engines. Mechanics work on light, medium, and/or heavy duty trucks.
SELECT AN APPRENTICESHIP LOCATION
Step 1: Verify Eligibility


Required Qualifications
18 years of age
High School diploma or equivalent
Physically able
Valid driver's license (CDL preferred)
Step 2: Apply

Apply
Apply online for Kelso, WA
Attend interview when positions are available
Selected individuals will be hired for a 60 day evaluation period
Continue as an apprentice after completing evaluation period
Step 3: Begin Apprenticeship
Apprenticeship
8,000 hours / 4 years on-the-job training*
Minimum of 144 hours of education each year
* Prior training and experience may count towards required on-the-job training
Wages
Start at 60% of current journeyperson's rate.
Gain 4-8% pay increase after every 1,000 hours of on-the-job training (approx. 6 months) plus required schooling.
Full 100% journeyperson's pay after completing the program.
Starting Hourly Base Rate
   $16.50   (estimated average)
+ Benefits, Tooling, and Shift Differential
G.I. Bill® Housing Allowance
Calculate Starting Pay With GI Bill ®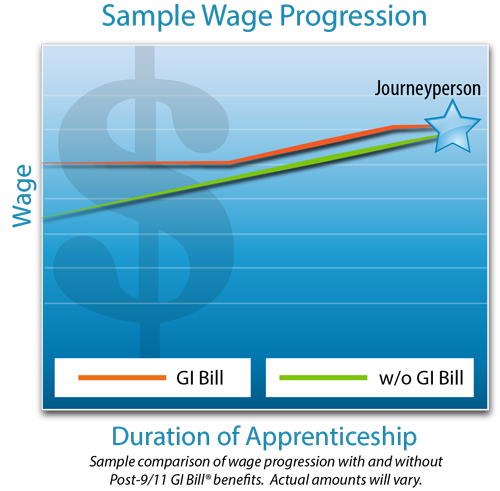 Estimated Wage Calculator
All calculations based on a 120 hours/month work schedule.
*Contact union local for updated wage information.
GI Bill Usage Breakdown:

100% - 1-6 months
80% - 6-12 months
60% - 12-18 months
40% - 18-24 months
20% - 24-30 months
*Usage Optional
Eligible veterans in an approved Apprenticeship Program can use their GI Bill® benefit and receive a tax-free stipend on a monthly basis. The Post 9/11 GI Bill® stipend is the equivalent of the Monthly Housing Allowance (MHA) of an E-5 with dependents (based on the zip code of the training facility) which is paid addition to normal wages. Refer to the chart below to understand how Post 9/11 GI Bill® benefits are paid, or consult the VA website www.benefits.va.gov/gibill (Link) to see how other VA chapters are paid for Apprenticeship Training.