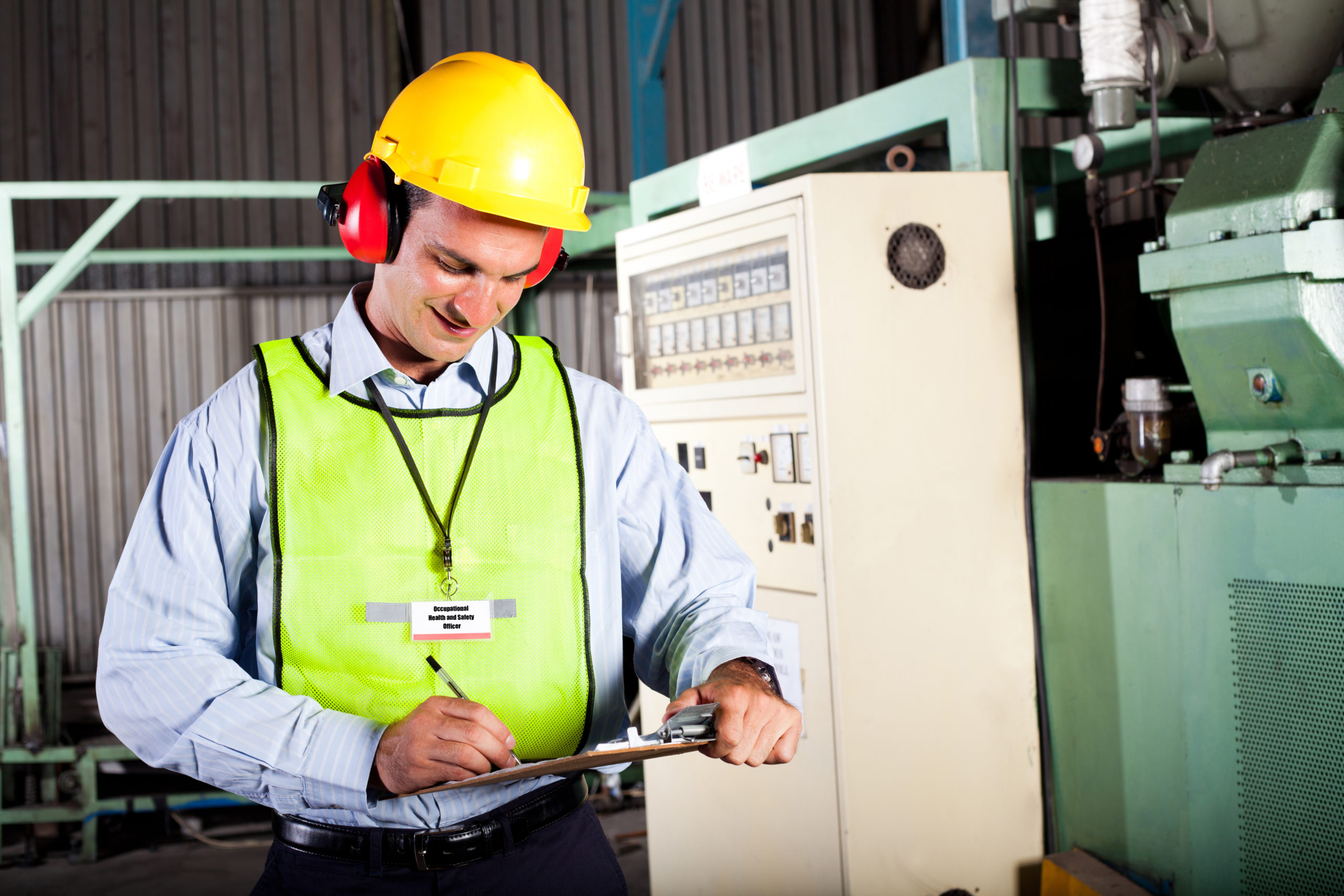 Certified Safety Specialist
Occupational health and safety specialists analyze and collect data on various work environments and work procedures. Specialists inspect workplaces for adherence to regulations regarding health, safety, and the environment. They may also conduct incident investigations, provide safety training, or design safety management policies and procedures. Successful Specialists are detail-oriented, skilled at problem solving, capable of working independently and as part of a team, and have a good work ethic.

SELECT AN APPRENTICESHIP LOCATION
Step 1: Verify Eligibility


Required Qualifications
18 years of age
High School diploma/GED
Physically able
Valid driver's license
Auto insurance and dependable transportation
Pass drug screening test and background check
Recommended Skills
Strong written and verbal skills

Ability to engage people

Strong math skills

Good investigative and inspection skills

Attention to detail and ability to meet deadlines

Passion for Safety and the desire to help people
   * If you do not possess the recommended skills, you can ask about a pre-apprenticeship program *
Step 2: Apply
Apply
Step 3: Begin Apprenticeship

4,500 hours / 2-3 years on-the-job training

Minimum of 144 hours of on-line coursework each year through

Edmonds Community College
Wages
Start at 60% of current Journey-Level rate.

Gain 10% pay increase after every 1,125 hours of on-the-job training (approx. 6 months) plus required schooling.

Full 100% journeyperson's pay after completing the program.
Average Starting Hourly Wage
   $18.00 + Benefits + GI Bill® Housing Allowance
GI Bill

®

Housing Allowance
Usage is optional

Housing allowance can be found using the

GI Bill

®

Comparison Tool

Search School Name:  CERTIFIED SAFETY SPECIALIST APPRENTICESHIP PROGRAM
Calculate Starting Pay With GI Bill ®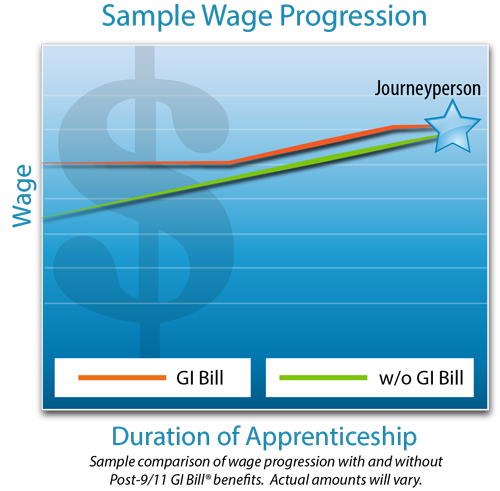 Estimated Wage Calculator
All calculations based on a 120 hours/month work schedule.
*Contact union local for updated wage information.
GI Bill Usage Breakdown:

100% - 1-6 months
80% - 6-12 months
60% - 12-18 months
40% - 18-24 months
20% - 24-30 months
*Usage Optional
Eligible veterans in an approved Apprenticeship Program can use their GI Bill® benefit and receive a tax-free stipend on a monthly basis. The Post 9/11 GI Bill® stipend is the equivalent of the Monthly Housing Allowance (MHA) of an E-5 with dependents (based on the zip code of the training facility) which is paid addition to normal wages. Refer to the chart below to understand how Post 9/11 GI Bill® benefits are paid, or consult the VA website www.benefits.va.gov/gibill (Link) to see how other VA chapters are paid for Apprenticeship Training.