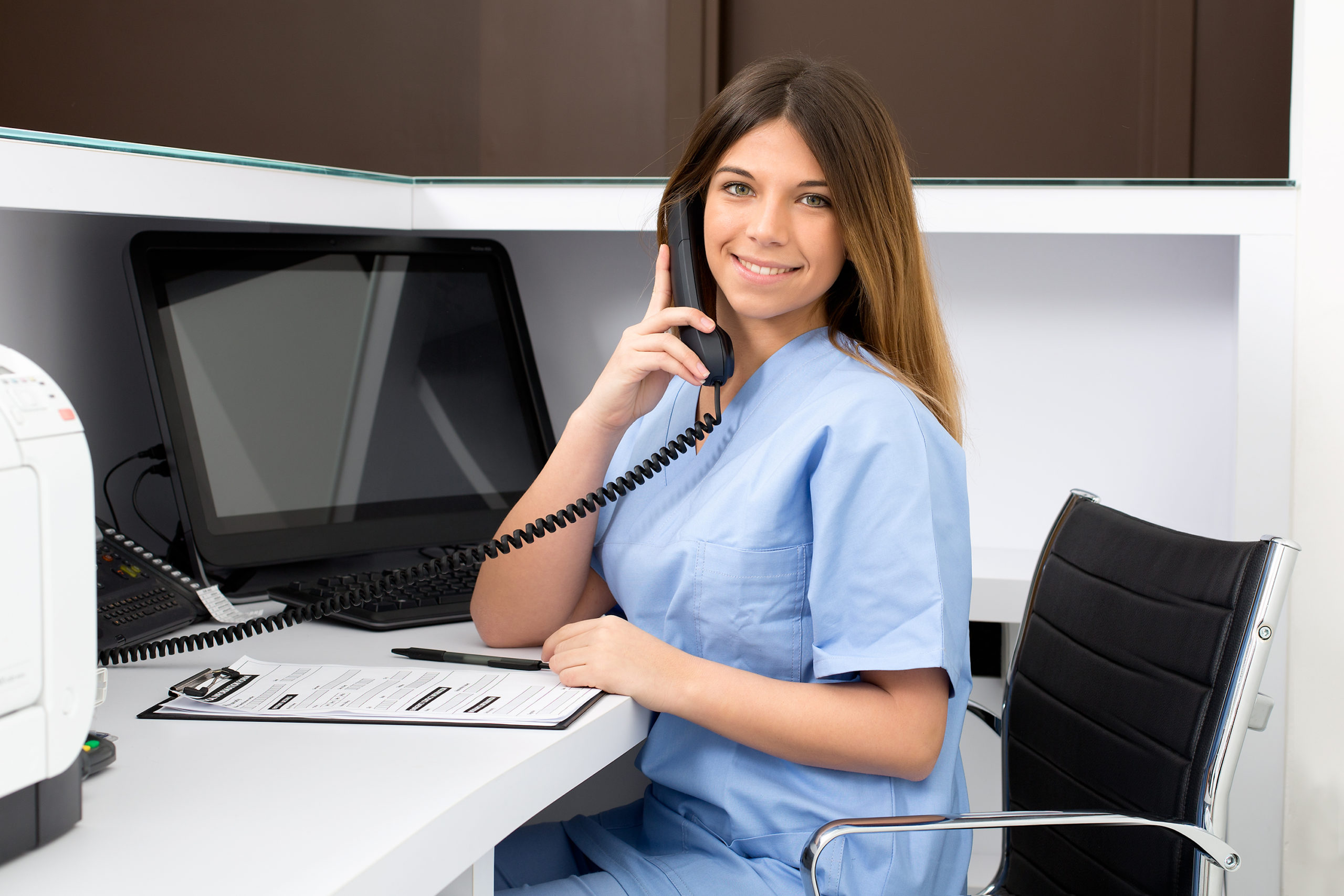 Medical Assistant
Medical assistants complete administrative and clinical tasks in the offices of physicians, hospitals, and other healthcare facilities. They greet patients, escort them to the exam room, and prepare patients and the exam room for the provider. They also perform phlebotomies, laboratory procedures, and immunizations. Medical assistants take and record patients' personal information, and they must be able to keep that information confidential.

SELECT AN APPRENTICESHIP LOCATION
Step 1: Verify Eligibility


Required Qualifications
18 years of age

High School diploma or equivalent

Physically able

Current and valid training
Step 2: Apply
Apply
Gain employment with any participating healthcare provider that employs Medical Assistants

Participating employers are located throughout the state and include:

Community Health Centers, private clinics, hospitals, large healthcare systems, etc.

See job postings for

Community Health Centers

Contact

Katherine Lechner

for further information

Complete apprenticeship application

Application information can be obtained from:
Washington Association for Community Health
Attn: Allied Health Apprenticeship Programs
101 Capitol Way North, Suite 200
Olympia, WA 9850
Step 3: Begin Apprenticeship

Apprenticeship
2,000 hours / 1 years on-the-job training

Minimum of 410 hours of education completed through online coursework

Attend 3 in-person lab days to practice and demonstrate hands-on technical skills

Complete Certified Clinical Medical Assistant exam
Wages
Start at

92%

of current journeyperson's rate (Starting wage not lower than state minimum wage)

Gain

4%

pay increase after

1,000

hours of on-the-job training (approx. 6 months) plus required schooling. 

Full

100%

journeyperson's pay after completing the program.
Estimated Starting Hourly Base Rate:
$15.00 + Benefits + Optional Housing Allowance
Housing allowance can be found using the GI Bill® Comparison Tool
SEARCH
SCHOOL NAME

:

WASHINGTON ASSOCIATION OF COMMUNITY AND MIGRANT HEALTH CENTERS
Calculate Starting Pay With GI Bill ®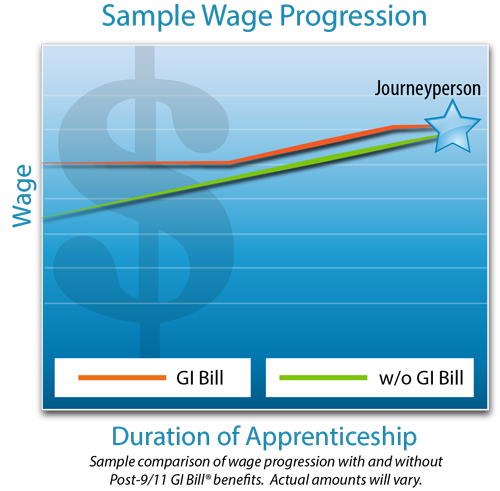 Estimated Wage Calculator
All calculations based on a 120 hours/month work schedule.
*Contact union local for updated wage information.
GI Bill Usage Breakdown:

100% - 1-6 months
80% - 6-12 months
60% - 12-18 months
40% - 18-24 months
20% - 24-30 months
*Usage Optional
Eligible veterans in an approved Apprenticeship Program can use their GI Bill® benefit and receive a tax-free stipend on a monthly basis. The Post 9/11 GI Bill® stipend is the equivalent of the Monthly Housing Allowance (MHA) of an E-5 with dependents (based on the zip code of the training facility) which is paid addition to normal wages. Refer to the chart below to understand how Post 9/11 GI Bill® benefits are paid, or consult the VA website www.benefits.va.gov/gibill (Link) to see how other VA chapters are paid for Apprenticeship Training.