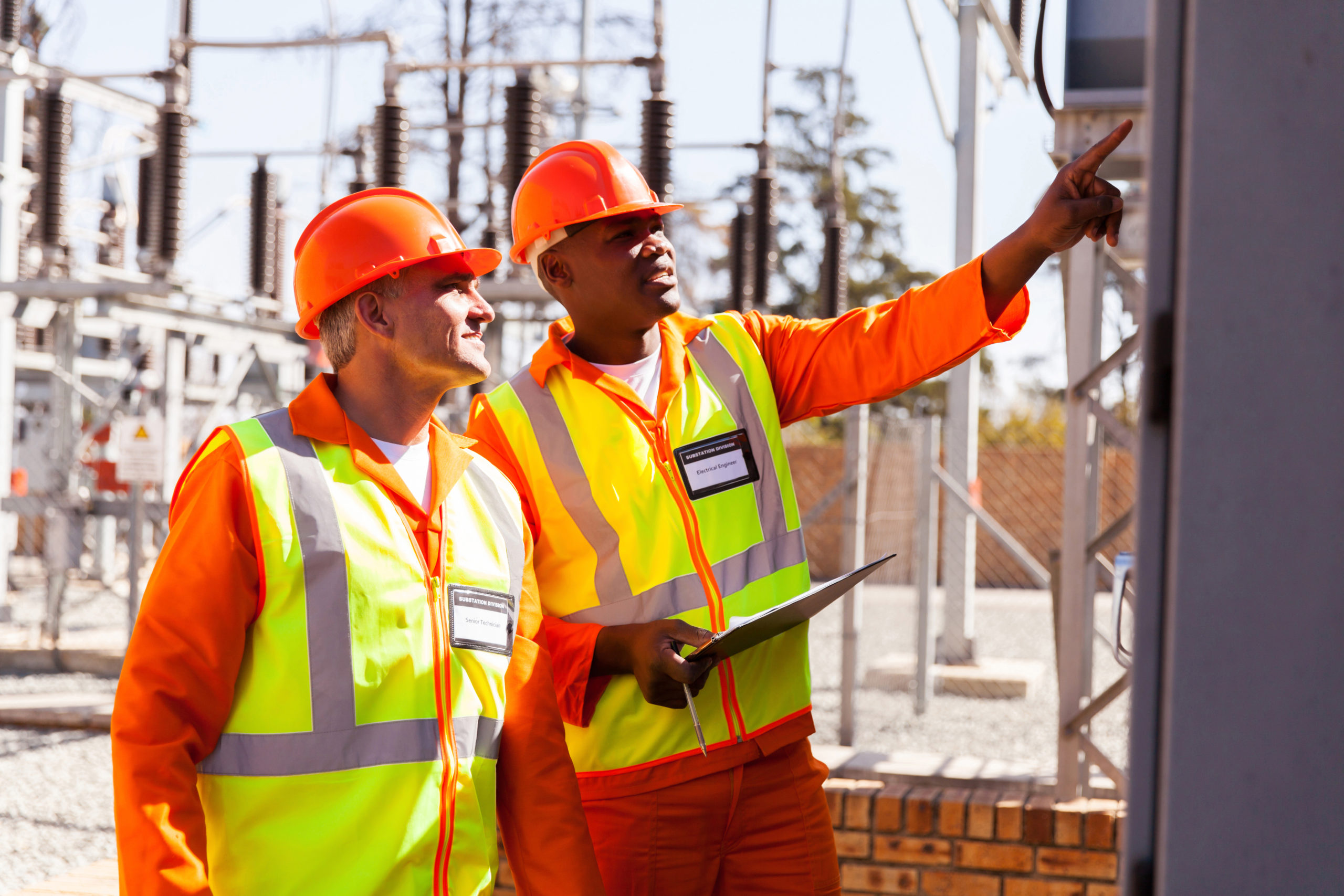 Public Utilities — Electrical 1
Electrical workers install, maintain, and repair electrical power, communications, lighting, and control systems for public electrical utilities. They can be involved in various stages of the process from the generation of electricity to its transference into homes and businesses. This process is supported by a variety of different types of Electrical Utility Workers including Wiremen, Linemen, Meter Technicians, Hydro Electricians, Substation Wireman, Power Plant Operators, and more.
See the programs listed below to find out what positions may be available.
SELECT AN APPRENTICESHIP LOCATION
Apprenticeship Programs Offered:
Step 1: Verify Eligibility


Required Qualifications
18 years of age
Physically able
Valid driver's license
High School diploma, GED, or equivalent combination of education
Complete Pre-Apprenticeship training
Step 2: Apply

Apply
Submit application

online

during posted openings
Step 3: Begin Apprenticeship
Apprenticeship
6,000 hours / 3 years on-the-job training
Minimum of 144 hours of education completed evenings and weekends
Wages
Start at 70% of current journeyperson's rate.
Gain 2-8% pay increase after every 1,000 hours of on-the-job training (approx. 6 months) plus required schooling.
Full 100% journeyperson's pay after completing the program.
Estimated Starting Hourly Base Rate:
$34.00 + Benefits + Optional Housing Allowance
Housing allowance can be found using the GI Bill® Comparison Tool
SEARCH
SCHOOL NAME

: PUBLIC UTILITY DISTRICT NO 1 OF BENTON COUNTY

IBEW

77
Calculate Starting Pay With GI Bill ®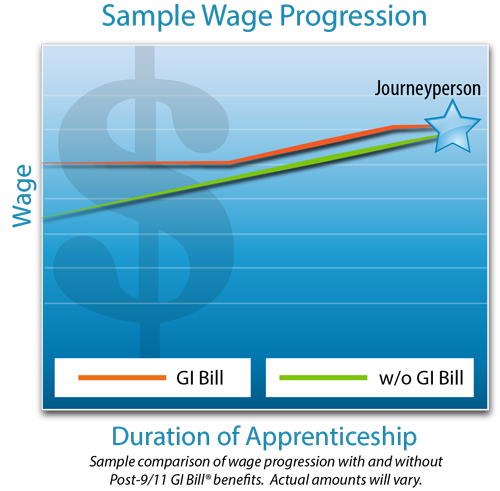 Estimated Wage Calculator
All calculations based on a 120 hours/month work schedule.
*Contact union local for updated wage information.
GI Bill Usage Breakdown:

100% - 1-6 months
80% - 6-12 months
60% - 12-18 months
40% - 18-24 months
20% - 24-30 months
*Usage Optional
Eligible veterans in an approved Apprenticeship Program can use their GI Bill® benefit and receive a tax-free stipend on a monthly basis. The Post 9/11 GI Bill® stipend is the equivalent of the Monthly Housing Allowance (MHA) of an E-5 with dependents (based on the zip code of the training facility) which is paid addition to normal wages. Refer to the chart below to understand how Post 9/11 GI Bill® benefits are paid, or consult the VA website www.benefits.va.gov/gibill (Link) to see how other VA chapters are paid for Apprenticeship Training.